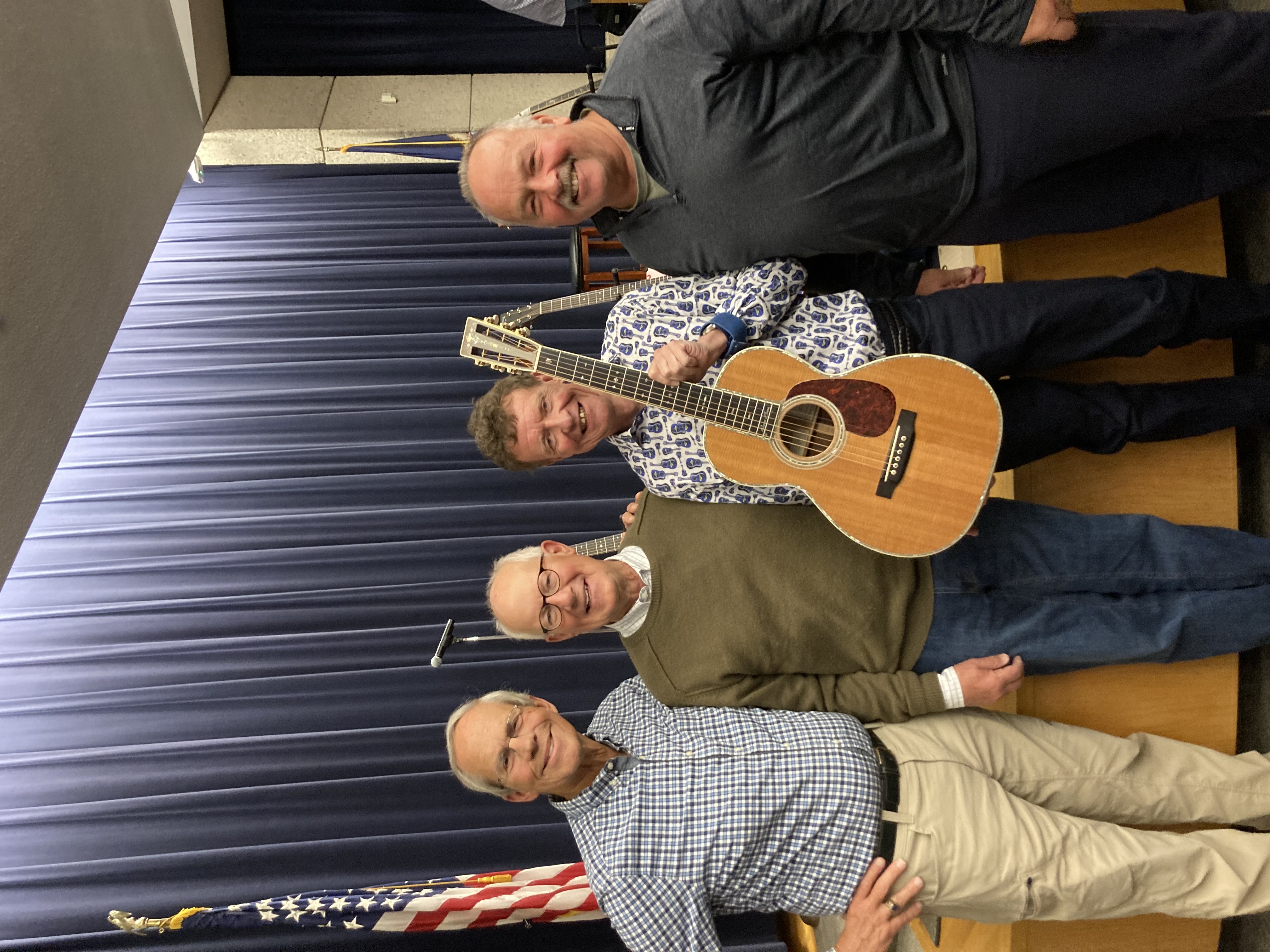 L to R:  Mike J, John A, Chris Martin (holding guitar), Mike R
Franklin Park's guitarists, John Arendshorst, Mike Reid and Mike Julien, attended a fascinating presentation by C.F. (Chris) Martin IV, the owner and chairman of the C.F. Martin & Co, on May 3 in Grand Rapids.  
Chris Martin and his colleague, Craig Thatcher, displayed and played many special and historical models of Martin Guitars and told the very interesting history of this 190-year old family company, which is located in Nazareth, PA.  If you play guitar (or even if you don't!) you may wish to visit the company's museum there (Martin Guitar Museum).