Franklin Park's last performance of Summer 2021 was very fun.  Lake Superior Theatre, on the harbor in Marquette, is a historic boathouse converted each summer for summer stock stage plays and for the first time ever, a rock and roll band.
The sold out audience was very knowledgeable about our great 60s music, applauding every solo and even giving a shout out to our always dependable, always great but never flashy drummer, Tom Jones.  And it was certainly time to finally play in the adopted (in 1971!) home town of our very humble front man, Bernie Rosendahl.  We are sure that Bernie appreciated not having to make the 900-mile roundtrip to West Michigan for a Franklin Park show.
One other note--Marquette is a wonderful place to visit.  The Hewitt Onion Tower (airbnb), the food at Vango's and the Delft and the beer at Blackrocks and Ore Dock were among the highlights.  And our bass guitarist Jim L was brave enough to jump off the real black rocks into pristine and chilly Lake Superior.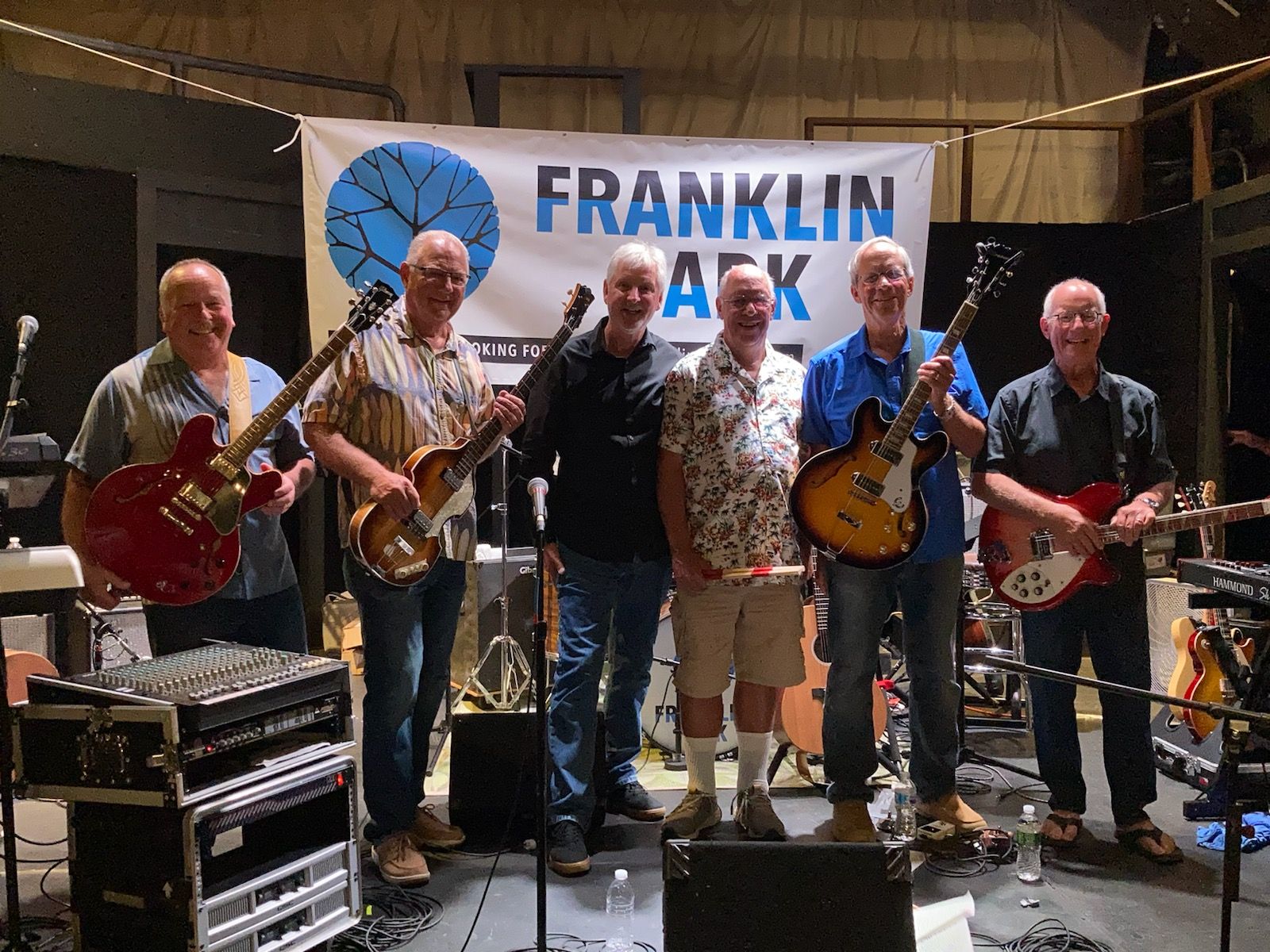 (L to R)                 Mike R,                Jim L,           Bernie R,  Tom J,       Mike J,       John A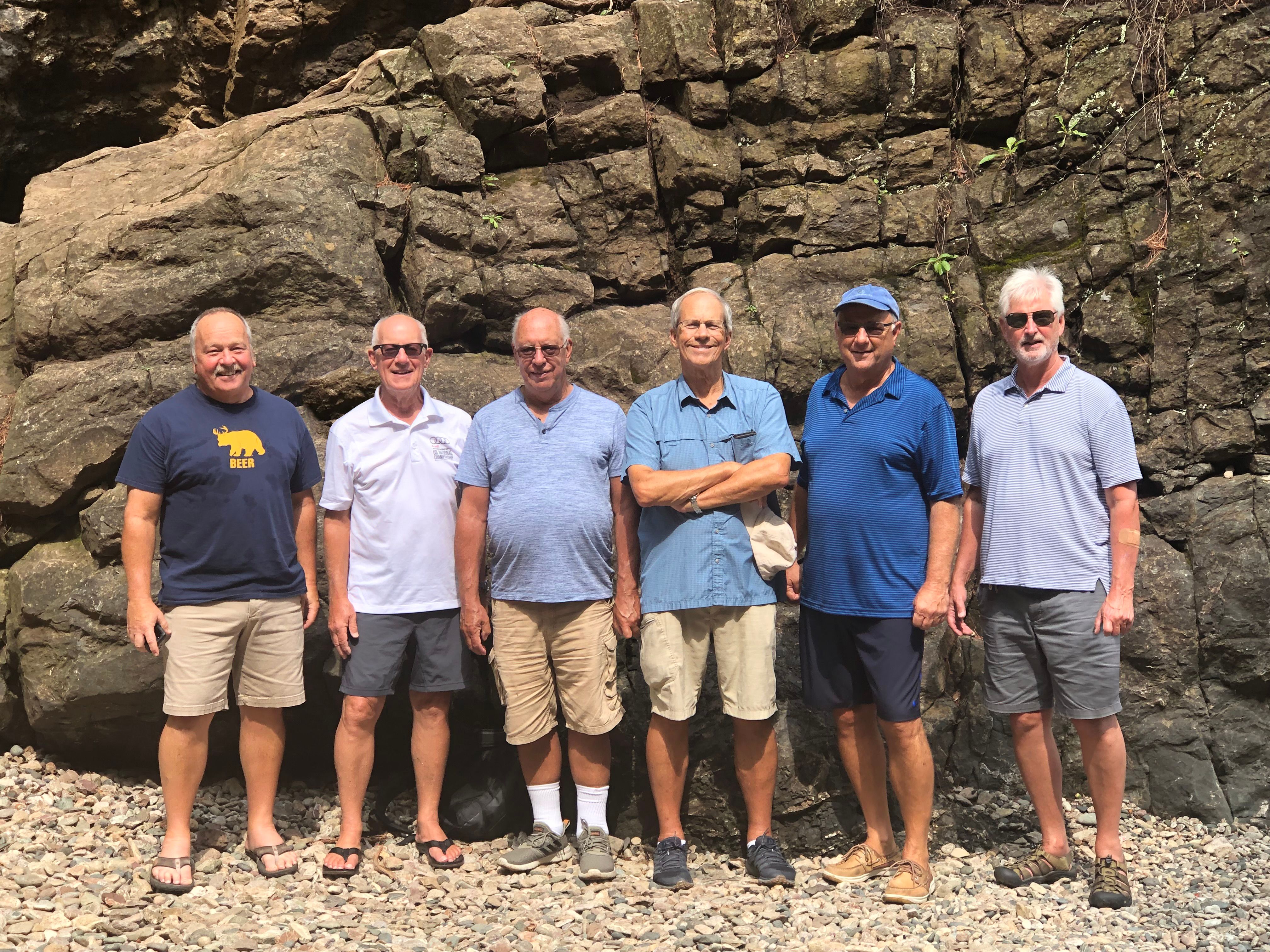 "Rock" Stars ?
 (L to R) Mike R, John A, Tom J, Mike J, Jim L, Bernie R