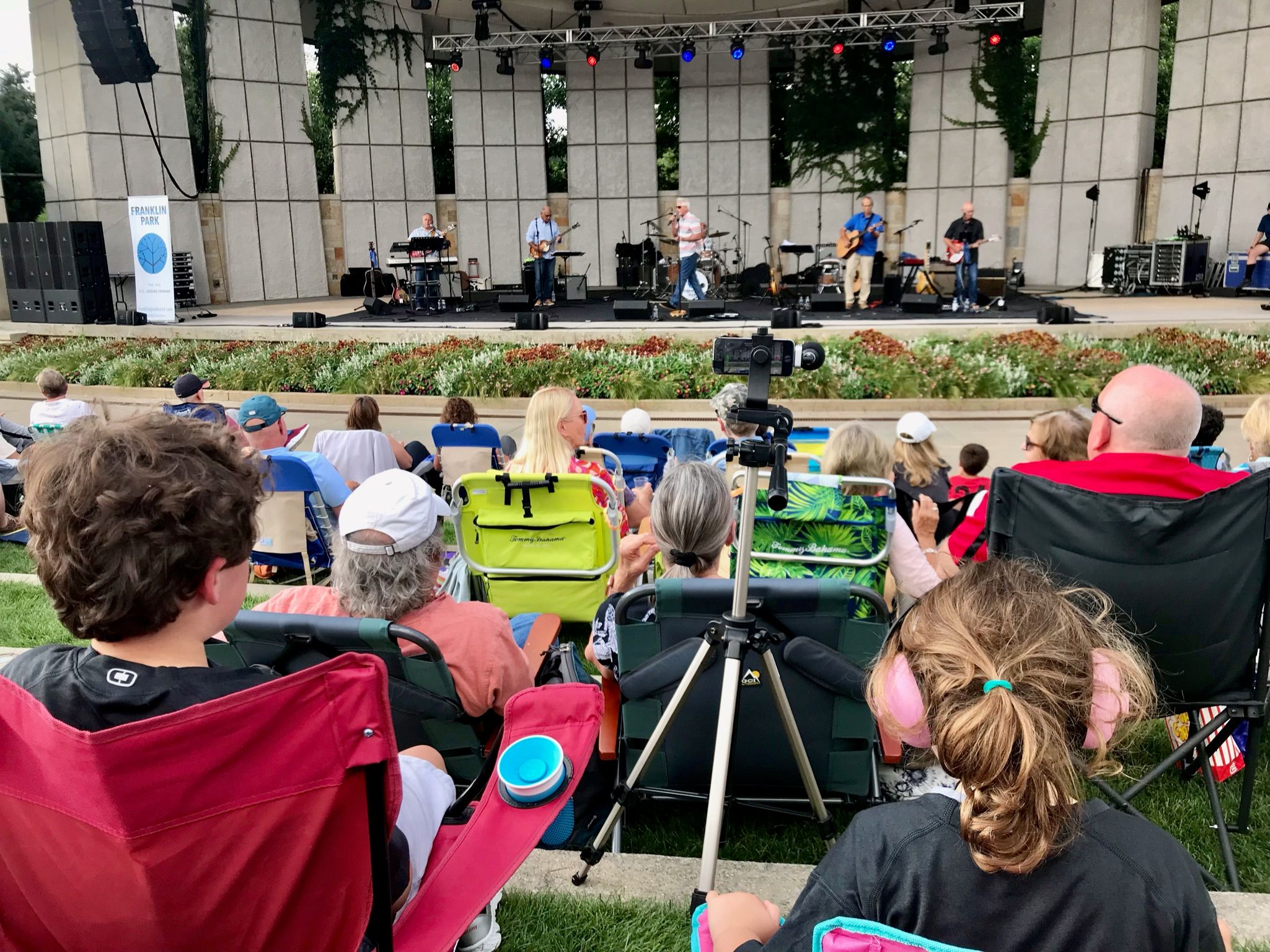 Franklin Park performed in front of an enthusiastic audience of 1,751 live, in-person (!) people on July 13 as part of the Frederik Meijer Gardens  & Sculpture Park's Tuesday Evening Music Club series.  It was great experience to be able to do our full 2-set show in West Michigan's premiere outdoor music theatre.  We are very grateful to Meijer Gardens and its TEMC coordinator, Ted Bufkin, for their faith in us and in the great music of the '60s.

And after all our 2020 gigs were cancelled, it was so much fun to see a big crowd of real live people enjoying great music. 
Video of our Set 2 is available on the "Audition Tape" page of this website.